Adopt a Book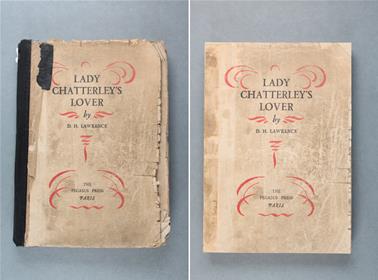 Conservation is at the heart of what we do at the British Library. Every year we conserve over 1,800 items for you to explore through our reading rooms, exhibitions and online.
---
For over 25 years people from across the globe have supported our Adopt a Book scheme, enabling us to conserve thousands of rare and precious items for future researchers and visitors.

Adopt a Book makes a great gift for the special bibliophile in your life.

Adopt a book now and help the British Library's vital Conservation work.

Donation levels & benefits
£1000
£150
£30

Choose from our standard booklist

x
x
Choose a book from the Library's wider collection (contact us for details)
x
Customised and printable
e-certificate
x
x
x
Invitation to annual "Meet Your Book" event
x
x
x
Voucher for tour of the British Library
x
x
Tour of the British Library Centre for Conservation (BLCC)
x
Customised bookplate placed inside your adopted book or in its preservation box
x
Your name added to our Annual Report and Adopt a Book Benefactors' Board in the BLCC
x


If you have questions, please visit FAQs.