How legacies make a difference
William Jacob Legacy – transforming our Conservation team.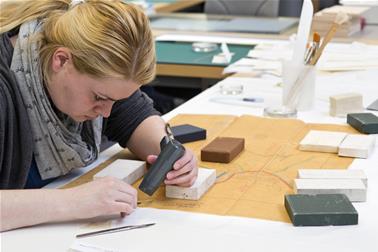 ​Being the recipient of a legacy is one of the biggest privileges we can receive –to be remembered by you in this way. And that's how we felt when William Jacob told us he'd left a gift to us in his will; privileged. Wanting to take care of the Library and our collection was something Mr Jacob was passionate about, and thanks to him, we've been able to support vital resource in our conservation team.
Mr Jacob's legacy has provided funding for a conservator to continue using his expertise to repair our damaged and fragile collection items, a valued member of the team who wouldn't be here without the generosity of Mr Jacob and the gift he left to the Library. His support of conservation work has given the team the extra resource they need to continue to care for our growing collection.
And it's not just our conservation team that has benefited from the generosity of people who remember this in their Will. Every legacy left to the Library makes a huge difference, whether it is used develop more innovative learning programmes, to build our exciting exhibitions or to support the work of our curators, every gift helps.