Secure the future of our Heritage
You've saved a part of our heritage,
now can you help us secure its future?
Thanks to your support towards our earlier fundraising appeal, where we asked you to help us preserve our historically significant Tilbury Speech, we've been able to put the resources in place to make sure this item and many other vulnerable items can be stabilised for the future.
But we need to do more. An important part of our conservation work is not only making sure that our items are in a safe and stable condition, but it also means making them available for future generations. And the only way to do this is to make digital copies of as many of our items as we can.
Getting an item ready for digitisation requires the skills and expertise of our conservation team, to make sure the item is in the best possible condition in order to take the best possible photograph. Each item needs to be able to withstand the additional handling and strains of being photographed and preparing a particularly fragile item for this process can take days.
In the last two years we've helped to make three million digitised images of collection items. Now we have a waiting list of 12 million high quality digital images to make.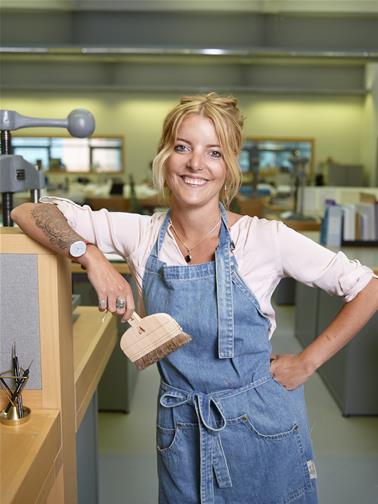 Every page of every item we make into an image will be assessed by our team before it gets photographed. And as you can imagine this is a hugely time consuming process. That's why we need your help.
By making a regular gift of £10 per month you will help us to recruit and train even more conservators, just like Daisy (pictured right), to work in the conservation team to prepare some of our most iconic items to be digitised, made available online and to be explored by anyone, anywhere in the world at any time.

How you can help?
£5 per month can help us nurture more skills like Daisy's
£10 per month can help increase the number of items conserved and digitised each year
£12 per month can help make collection items last longer into the future, so that they'll be available for generations to come.
To make a regular gift please contact the Development Office on 020 7412 7176 or supporters@bl.uk.