Unlock King George III's historical maps and views of London and the South East
"The personal map and views collection of George III is one of the world's most important historical resources. The collection was brought together at a time when Britain's military, commercial and imperial might was nearing its peak. "
Peter Barber
Head of Map Collections
Help us unlock one of the world's most important map collections
With thanks to all who contributed to help us unlock the London maps and views in King George III's personal collection. We have an opportunity to expand the campaign to London and the South East which contains around 2,000 maps and views. A great deal of the nation's history can be explored from these items and we want to make it more accessible to all.
Please help us raise a total of £100,000 to catalogue, conserve and digitise the London and South East collection. Your donations will help catalogue these maps and views in their entirety for the first time, and make these items fully available online.
How you can help
Please support our project and make a donation today. You may also like to find out more about our project to unlock all 60,000 items from King George III's collection.
£
3,282
raised of £100,000 target
We need to raise £100,000 to digitise all the London and South East maps and views in King George III's collection. Please consider making a donation today to help us achieve this.
Featured items from the King George III collection

Thamesis Descriptio by Robert Adams (1588)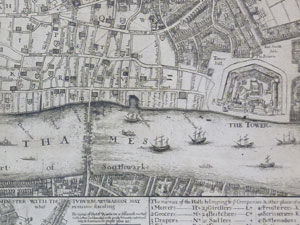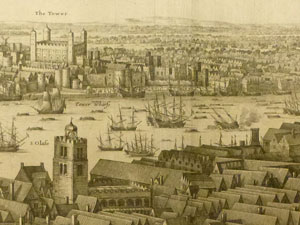 Left: Map by Hollar (1667) showing the extent of the damage to London caused by the great fire of 1666
Right: LONDON (detail) by Wenceslaus Hollar(1647)
Left: Map of the Parish of Saint Pancras...by J. Tompson (1804)
Right: Plan of the Town of Kingston upon Thames...by T. Horner(1813)
Left: A view of London from Greenwich Park by D Havell (1815)
Right: A...Plan of the Cities of London and Westminster & the Borough of Southwark...by Elizabeth Foster (1752)
This is just a small fraction of what is contained in the collection and there are many more hidden treasures. Please help unlock them all for the benefit of researchers, scholars and map-lovers everywhere by making a donation today.