Discovering Literature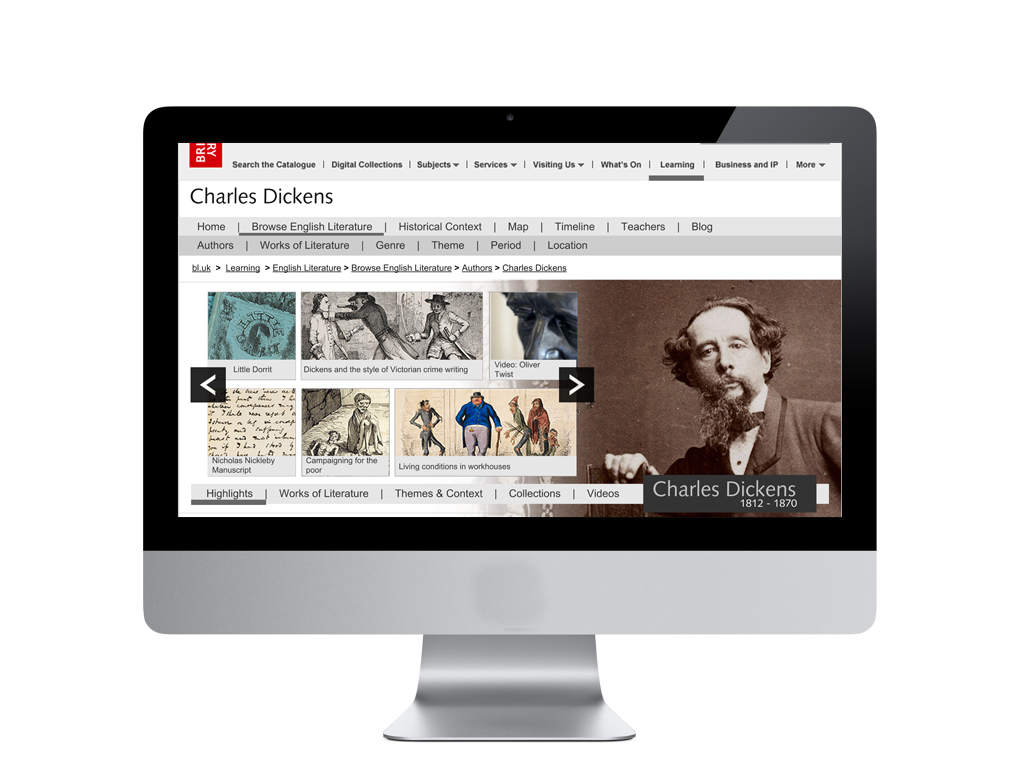 Help support our digital project bringing English Literature classics to life in a comprehensive web resource.
Using amazing items from our collection 'Discovering Literature' will give students the social context in which great works of literature were created and help them to understand their relevance today. It includes some of the Library's greatest literary treasures such as:
William Blake's notebook
Original manuscript of Alice's Adventures Underground
Handwritten preface to Oliver Twist
Manuscripts of Persuasion, Jane Eyre, Tess of the D'Urbervilles, 'Dulce et Decorum Est' and Mrs Dalloway.
These are supported by new content to inform and inspire scholars of all ages, everywhere. Explore our amazing new resource Discovering Literature now.
Thanks to several generous donors we have launched the first phase which covers Victorian and Romantic Literature and started work on the second phase which will cover Old and Middle English. With further funding we aim to add phases on Shakespeare and Elizabethan literature, 20th Century and Jacobean literature.
We are seeking support from individuals or charitable organisations who share our vision for bringing English Literature to life through this key digital resource. To find out how you can help, contact Joanna Wells on +44 (0)20 7412 7155 or joanna.wells@bl.uk.
The vision and ambition of Discovering Literature has been supported by Dr Naim Dangoor CBE, The Exilarch's Foundation, also by The Garfield Weston Foundation and by Evalyn Lee. Their generosity has enabled us to initiate the pilot phase and to plan the second phase of this ambitious project. The British Library also committed its own funds to initiate the first phase of development.